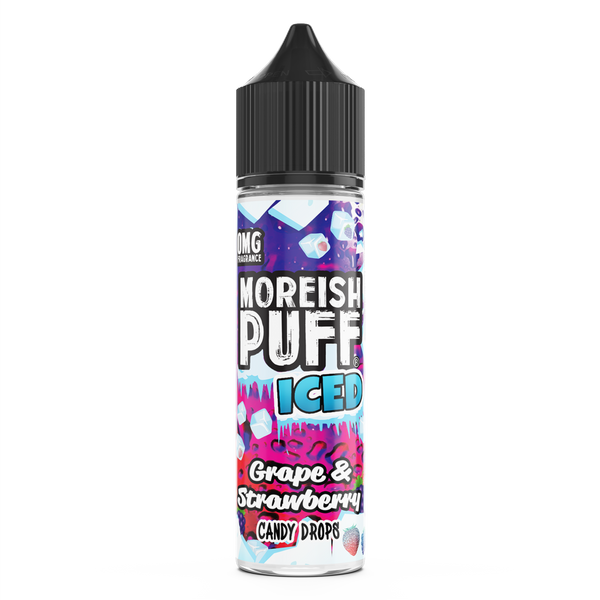 This vape is a great, energising burst of flavours! Smooth candy with flavours of sweet grapes and juicy strawberries is followed by an icy chill.
Grape & Strawberry Candy Drops is available in a 50ml short fill with 0mg of nicotine.There is room in the bottle to add nicotine. This eliquid is 50% VG / 50% PG.
Moreish Puff is a fantastic premium e-liquid range offering flavours to suit everyone's tastes!
50ml Short Fill
50% VG / 50% PG
Nicotine Strength of 0mg
Designed For Sub Ohm Vaping
Childproof Cap
Tamper Evident